Friday Photo - Light Blue Epirian Scheme
---
Posted on Friday Sep 23, 2016 at 05:00pm in Models
---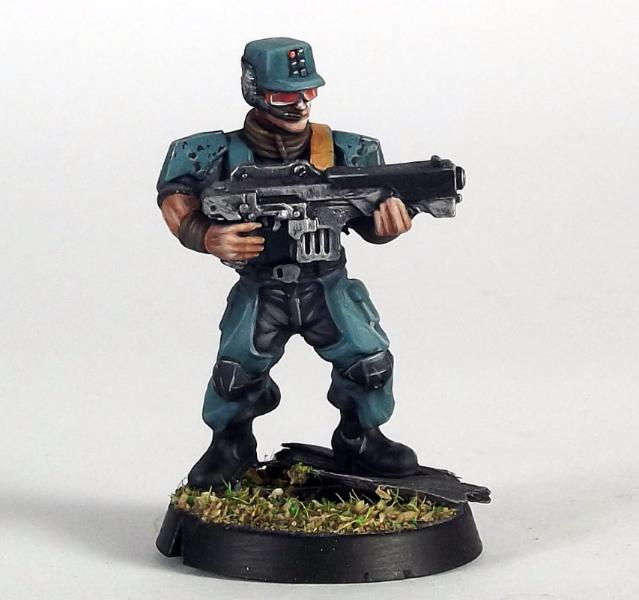 This week's photo is of a nice, light blue colourscheme for the Epirians. A lot brighter and less military drab than most of our other palettes, this scheme uses a classic blue/orange colour combo to good effect. The model has also been assembled with stuff underfoot, changing the default pose of the Epirian Contractor.
We don't have any robots painted up in this colourscheme yet, but would love to see some if anyone out there wants to have a go!
Tags: contractor epirian painted
Find the Battle For Zycanthus starter set and the full range of Maelstrom's Edge models at www.maelstromsedge.com



Like this? Like us on facebook to see more...


Comments are closed for this entry.