Audiobook release: Bolt.
---
Posted on Monday Sep 02, 2019 at 05:00pm in Fiction
---
We're pleased to announce the release of a new audiobook, Bolt!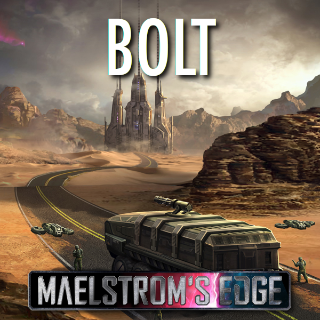 Bolt is the latest chapter in the story begun in Transit, about a young boy named Kelvin who discovers a frightening truth about the Maelstrom and what it means for his world. In the second installment, Fracture, Kelvin and his family start working on a plan to escape. And in this latest chapter, they head to a remote scrapyard to secure their transport, where things don't go quite to plan.
This hour long audiobook, written by Stephen Gaskell and narrated by Paul Ansdell, can be found along with the previous chapters in the Maelstrom's Edge webstore
here
.
Find the Battle For Zycanthus starter set and the full range of Maelstrom's Edge models at www.maelstromsedge.com



Like this? Like us on facebook to see more...


Comments are closed for this entry.