Printable Mission & Objective cards now online!
---
Posted on Monday Sep 09, 2019 at 05:00pm in Gaming
---
The core Mission and Objective cards for Maelstrom's Edge are supplied in the
Battle for Zycanthus starter set
, along with the various other bits and pieces you need to play. For those who don't have the box or need replacements, you can now find all of the cards in printable PDF format in the
Card Downloads
section of the Maelstrom's Edge website, under the 'Rules' category heading in the menu.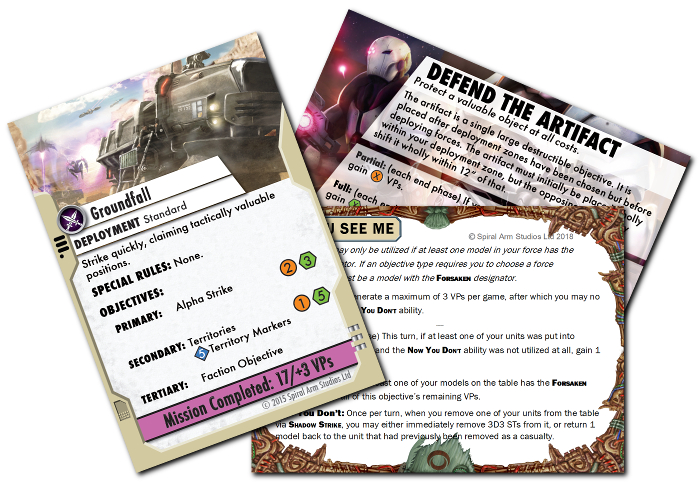 This PDF document includes all of the core Missions and Objectives, and all of the exclusive Faction Objectives for the Epirian, Karist and Broken factions. Watch this space for an update with Faction Objectives for the Artarian Remnant very soon!
Find the Battle For Zycanthus starter set and the full range of Maelstrom's Edge models at www.maelstromsedge.com



Like this? Like us on facebook to see more...


Comments are closed for this entry.