Website Update - Printable Unit Cards!
---
Posted on Thursday Nov 15, 2018 at 07:08pm in Gaming
---
The Maelstrom's Edge website has an online unit card viewer (which you can find here), allowing you to see the stats, options and special rules for each uit in the game.

As part of our ongoing upgrade to the website, we have now also added printable PDF card compilations for each faction. You can find these in the Rules section, along with the summary sheets, samples force rosters and gameplay tutorials!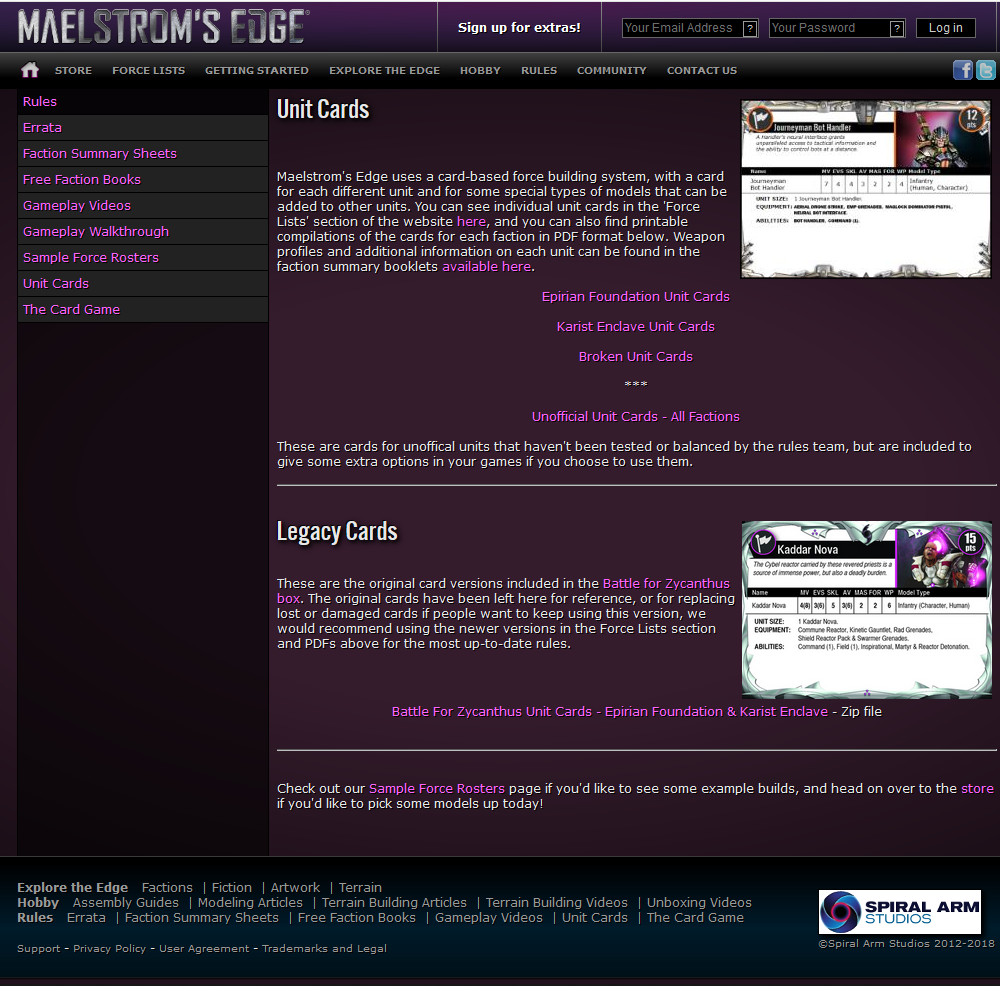 Like this? Like us on facebook to see more...


Comments are closed for this entry.