Unofficial Faction Rules - Imperial Marines.
---
Posted on Monday Sep 21, 2020 at 05:00PM in Gaming
---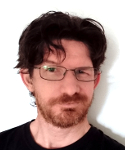 - by Iain Wilson
When you've been dabbling in miniature wargames for a while, miniatures have a way of accruing, particularly if you collect multiple games systems. And that's fine, since it means more miniatures for the cabinet. It can be nice, however, to get a bit more mileage out of the collection by using those miniatures in different systems from time to time. With that in mind, this week I'm breaking out some old miniatures and fleshing out an extra faction for Maelstrom's Edge at the same time, with a finished (for now) version of my unofficial Imperial Marine rules!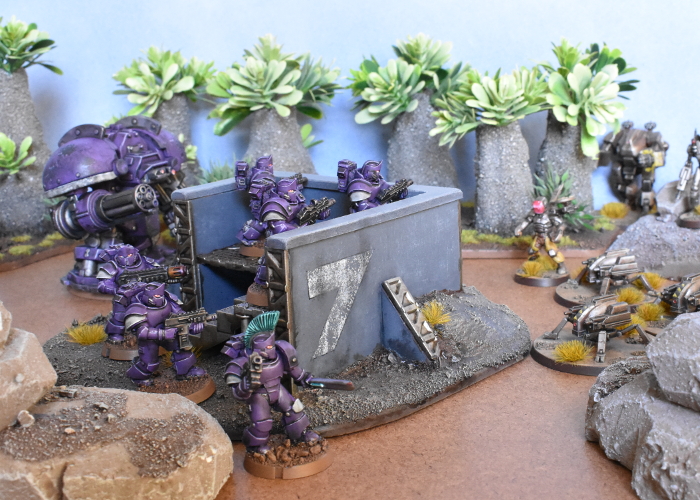 Epirians face off against an Imperial Marine force comprised of Anvil Industry Exo-Lords and an old Havok Battle Form from Bluebird Toys.
I published a very rough, WIP version of these rules some time ago, but finally found the time to flesh them out, adding some more unit and gear options to cover a wider range of models. While it doesn't include every available model option out there, this should let you field a reasonably varied force comprised of any suitably power-armoured models from any of the various manufacturers out there.
Karist troopers watch as a Mature Angel wades into an Imperial Marine force built from Games Workshop Space Marines.
The rules you'll need to build an Imperial Marine force are split into two downloads. The first compiles all of the current unit cards, while the second has the Faction Summary, listing the faction objective, weapons and applicable special rules for the Imperial Marine faction.
Imperial Marine Unit Cards - Download here
Imperial Marine Faction Summary - Download here
You can also find these in the
Rules section
of the Maelstrom's Edge website. Note that these rules are intended as just a fun way to use some of your non-Maelstrom's Edge models in your games. The Imperial Marine faction is not a 'canon' part of the Maelstrom's Edge background, nor are the rules an official part of the game, so you should only use them with your opponent's consent.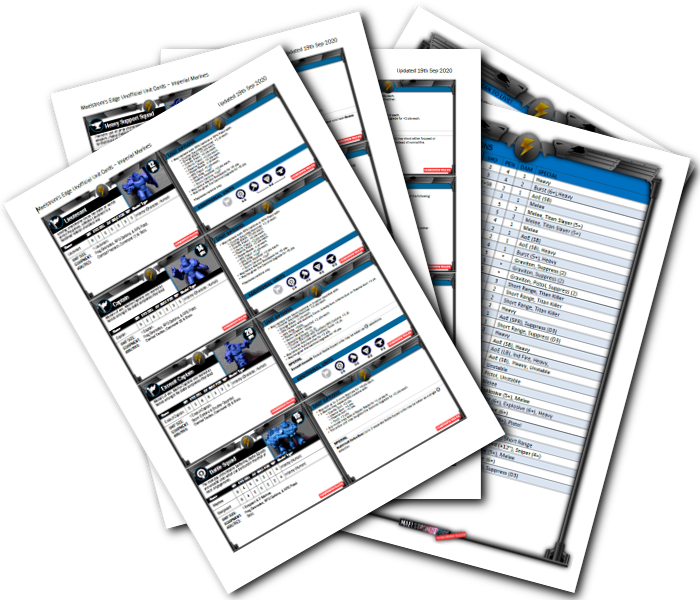 Imperial Marine rules.
In time, there will be additions to come for this faction, with some more unit options, maybe a vehicle or two, and some more Faction Objectives and commander options to flesh out different sub-factions. In the meantime, though, feel free to bust out some marines and give these rules a go!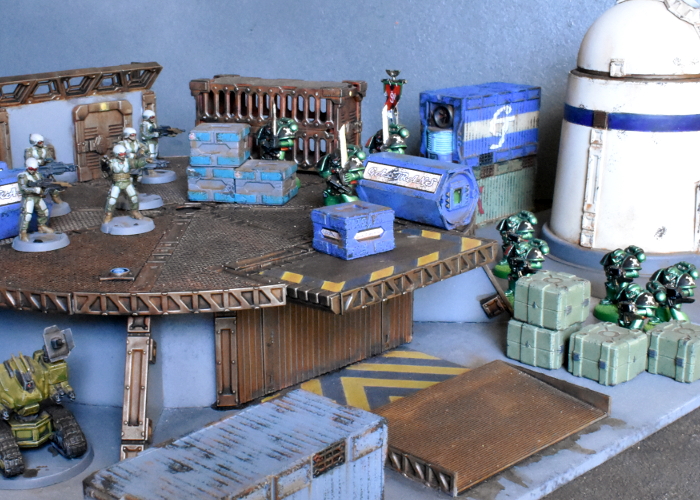 Epirian SecDef defend a landing platform against an Imperial Marine strike team. Marine miniatures taken from the long out of production Space Crusade game from Milton Bradley.
While you're gaming, you can share your battle reports, army building, or any feedback on these rules in the
Comm Guild Facebook group
!
And, of course, to put together some opponents for your Marine force, you can pick up the entire Maelstrom's Edge model range from the webstore
here
.
Non-Maelstrom's Edge miniatures used in this article are © their respective manufacturers, and are used without permission.
Find the Battle For Zycanthus starter set and the full range of Maelstrom's Edge models at www.maelstromsedge.com



Like this? Like us on facebook to see more...


Comments are closed for this entry.