New Kickstarter Campaign inbound - Siege Engines!
---
Posted on Friday Jun 16, 2023 at 05:00pm in Ancient Realms
---
Following on from the successful funding of our StackaRack paint storage system, we're happy to announce the upcoming launch of a new Kickstarter campaign, venturing into some different territory! We're launching a series of injection-moulded plastic siege engines suitable for 28mm (or thereabouts) historical or fantasy gaming.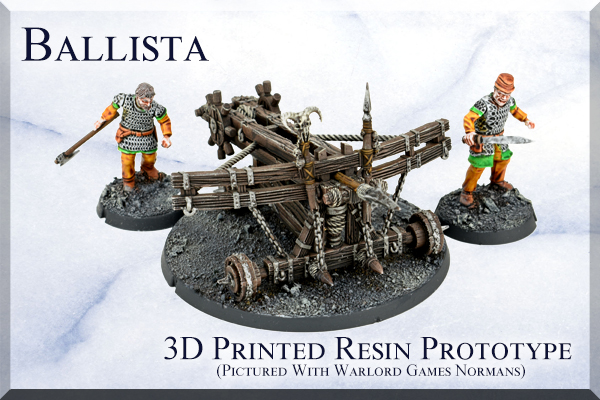 The campaign is launching with two kits available as rewards - the ballista and mangonel. These are supplied without crew or bases, so you can add your own to fit them into whichever game system you choose. Stretch goals will unlock a covered battering ram and trebuchet as add-ons.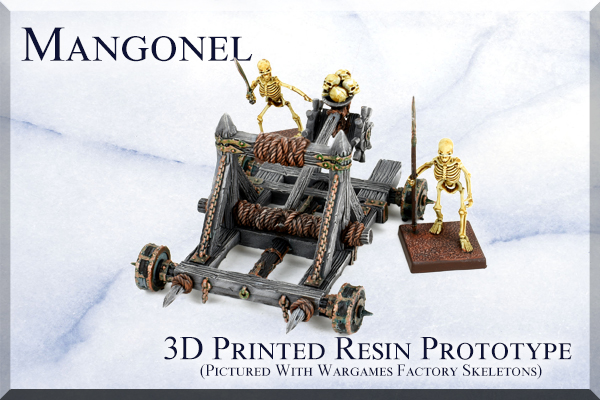 The campaign is due to launch on Monday the 19th of June, and will run for two weeks. Visit the pre-launch page
here
and click the 'Notify me on launch' button to receive an automatic reminder when the project goes live!
Tags: kickstarter
Like this? Like us on facebook to see more...


Comments are closed for this entry.