---
Posted on Thursday Aug 02, 2018 at 04:42am in Gaming
---
With the release of our second Broken Chieftain model, we've also updated its unit card in our online Force Builder rules here, finally unveiling the full suite of equipment options that Broken Chieftains have available to them. This article will look to update your Chieftain knowledge, focusing on their two new upgrade options: Customized Weapons and Enhanced Cybernetics.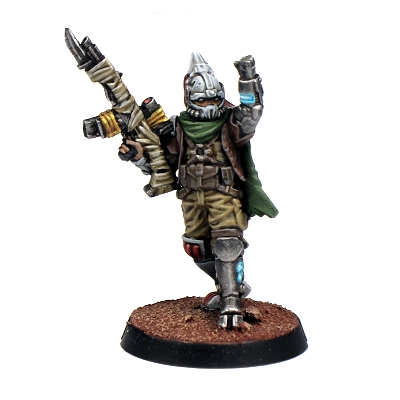 CUSTOMIZED WEAPONS
Though Broken Weaponsmiths work tirelessly to keep the weapons of their fighting force repaired and functioning properly, they are also constantly prodded by their Chieftain to find new avenues for how Broken weaponry can be made ever more deadly. In other words, Weaponsmiths, and Broken society in general, are obsessed with making their guns as powerful as possible, regardless of how dangerous this makes them to the wielder. While Broken weapons can never match the accuracy or reliability of the more sophisticated enemy factions they face, the Broken instead rely on a near endless supply of desperate bodies clamoring to get their hands on a customized weapon, even when it is prone to lethal malfunctions.
Anytime Broken forces manage to steal, capture or purchase weapons off the black market, a portion of these are tithed to their Chieftain, who turns them over to their Weaponsmith in the name of 'weapons development'. The disassembling, tinkering, and soldering in a Weaponsmith's shop often continues days at a time. No method used to improve a weapon is off the table: overcharged powerpacks, larger caliber ammunition, oversized magazines, fusing multiple weapons together, etc. If it can be dreamed of, a Weaponsmith has attempted it. The more powerful the conversion, the more rare and coveted the weapon is amongst the Broken, and the more likely it will find its way into the hands of a high-ranking individual like a Chieftain, who views it both as a potent weapon and also as a way of reinforcing their status over those they command.
Rules-wise, customized weapons are an upgrade for a Chieftain that cost 2 points, and gives them the following benefits:
---
Customized Weapons
All weapons this model is equipped with permanently gain +1 PEN, +1 DAM and the Unstable ability (if they don't already have it). Grenades & CQ Explosives are excluded.
---
As this upgrade affects any weapon a Chieftain takes (excluding grenades & CQ Explosives, of course), it gives you tremendous versatility towards deciding how you want to improve your Chieftain's shooting. For example, with weapons that provide a lot of shots but are only DAM 1, like a Slug Rifle or Chem Pistol, the Customized Weapon upgrade suddenly turns them into DAM 2 weapons. This means that every successful penetration is going to kill a standard MAS 2 infantry model outright, making these weapons now capable of mowing down enemy rank and file models. On the other hand, weapons that are already DAM 2, like a Beam Pistol or Beam Blastgun, now become DAM 3, allowing the Chieftain to become a big game hunter and seriously wound large models like Hunter Warmechs or Mature Angels. This upgrade also benefits any melee weapons the Chieftain may take, such as a Trophy Melee Weapon, Poisoned Blade and even the melee profile of the Beam Blastgun, turning the Chieftain into a formidable foe at close quarters.
Of course, the negative aspect of using customized weapons is that the weapon also gains the Unstable ability, which means that any '1's the Chieftain rolls to hit end up putting suppression tokens onto his unit equal to the DAM of the attack. While this can certainly be annoying when it happens, it is generally a small price to pay to seriously upgrade the offensive capabilities of your Chieftain.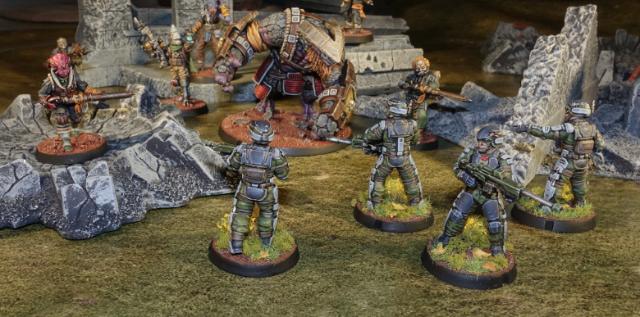 EXTENSIVE CYBERNETICS
While many Broken soldiers eventually have some part of their anatomy replaced with cyerbnetics (usually due to injuries they've suffered on the battlefield), some Chieftains choose to go a step beyond and command their Weaponsmith to give them extensive cybernetic limb and/or organ replacements as a means to improve their strength and durability. This is represented by the Extensive Cybernetics upgrade, which cost 2 points:
---
Extensive Cybernetics
This model permanently improves its MAS characteristic by +1.
---
Boosting a model's MAS by +1 provides both defensive and offensive benefits. The most obvious improvement is that a MAS 3 model requires doesn't suffer an injury until at least 3 points of damage are allocated to it. For example, when a Chieftain leads a Broken Rabble squad, whenever there are only two DAM 1 penetrations remaining to be allocated (a frequent occurrence), you can now elect to put them onto the MAS 3 Chieftain, which means instead of losing a Rabble model, the unit will suffer no permanent damage! In other words, having a MAS 3 Chieftain not only means that model is more durable, but any unit the Chieftain joins effectively becomes more durable as well.
On the offensive side, a model's MAS characteristic is utilized in close quarters fighting with a melee weapon, both to determine how many shots the melee weapon makes, but also to figure out the PEN characteristic of that weapon. A MAS 3 Chieftain gets to make 5 attacks with a melee weapon (instead of the 4 it makes when it is MAS 2) and all those attacks are made with +1 PEN. For example, a Chieftain with Extensive Cybernetics and a Trophy Melee Weapon gets to attack 5 times in close quarters fighting, with each of those shots being a quite powerful PEN 5 and DAM 2. Even crazier, if the model also has taken the Customized Weapons upgrade, they combo together and those five shots are instead PEN 6 & DAM 3! That's enough potential damage to make any foe quake at the thought of facing a Chieftain in CQ fighting.
With these new upgrade options available, a Chieftain is easily the most customizable command model currently in the game. You can go with a super-cheap 7 point Chieftain that just has a couple of pistols, which allows you to fit more Broken units into your force, or alternatively you can take every upgrade and have a 13 point beast that has all kinds of tactical capabilities...the choice is ultimately yours!
---
Ready to try out your own cybernetic Chieftain? You can pick up the new resin Chieftain models along with the rest of the Maelstrom's Edge model range, from the webstore
here
.
If you have any rules queries, tactics suggestions, or modeling progress to share, you can join in on the Comm Guild Facebook Group page
here
.
---
Posted on Friday Nov 10, 2017 at 11:00am in Gaming
---
In a previous article, we talked a bit about the weaponry the Broken favor, namely that they like to customize and overcharge their weapons to make them deadlier, even when doing so means that they have a tendency to break down, overheat or even explode! Today we're going to take a closer look at the different classes of weapons that you'll find on the Broken Rabble sprue.
SLUG WEAPONS
The most commonly found type of ranged weapon throughout the spiral arm, slug weapons are cheap to produce and easy to maintain, making them the workhorse of the Broken armory. Broken tend to favor slug weapons with a high rate of fire, even though their ability to penetrate armor isn't very good.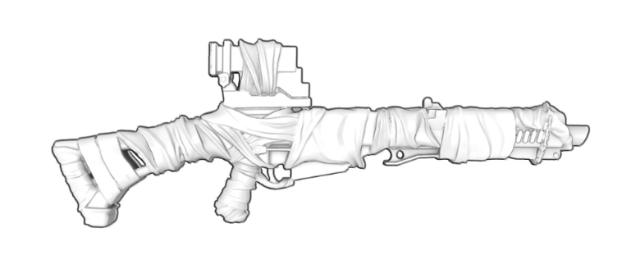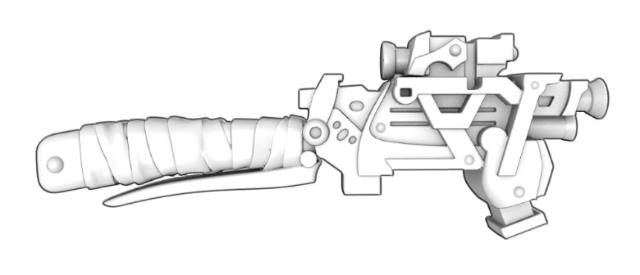 An Auto Slugger starts life as a 'liberated' Epirian Foundation Maglock Assault Rifle. However, as the Broken can't easily replicate the Foundation's caseless Maglock ammunition, their weaponsmiths instead convert its chassis to fire a smaller, jacketed round. This conversion creates a weapon that has a much higher rate of fire but unfortunately a lot more recoil.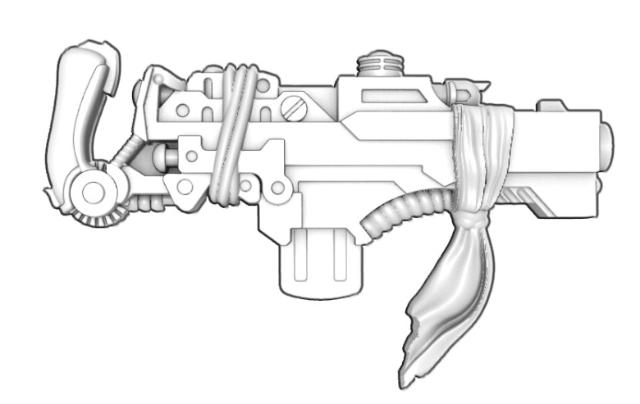 BEAM WEAPONS
The Broken have a long history of weaponizing lasers, converting them from a wide-range of industrial applications. Invariably, Broken weaponsmiths set the damage output for these weapons at their absolute maximum, firing short, but incredibly powerful beams capable of melting through even the toughest enemy armor. However, this also makes the weapon highly unstable: prone to overheating, shorting out and on occasion, bursting into flames.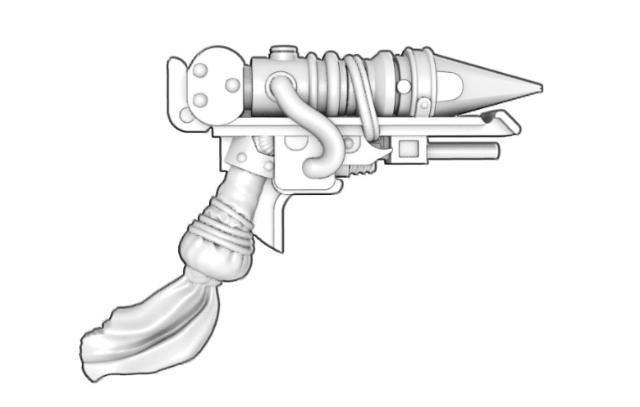 Beam Blastguns are sturdy and incorporate a blade at the tip of their barrel, making them double as perfect melee weapons for close-quarters fighting.

TORCH WEAPONS
Combustible liquids are quite easy to find and manufacture, providing the Broken with weaponry even when supplies of more traditional ammunition are running low. Torch weapons are also the perfect fit for short-ranged firefights, precisely how the Broken prefer to face their foes.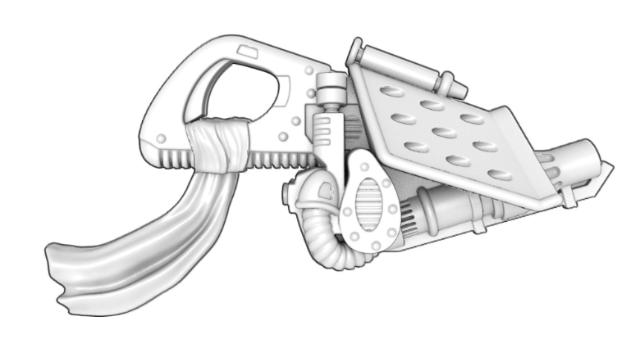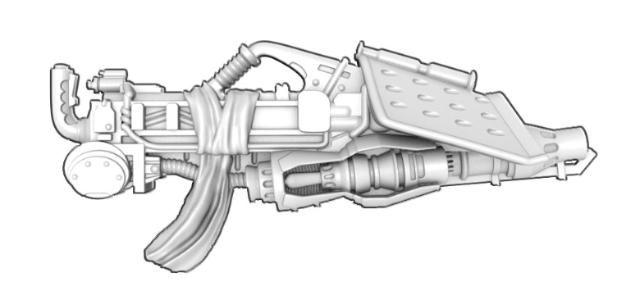 CHEM WEAPONS
Many cultures in the spiral arm refuse to utilize chemical weapons, deeming them morally repugnant or abiding by longstanding, often totally outdated, treaties that ban their use outright. The Broken have no such qualms, and the relative ease with which the components to concoct chemical weapons can be found amongst the black markets makes them a popular choice. Chem Launchers hurl a small pellet, smashing open upon impact and spraying the area with a lethal combination of liquid acid and a potent airborne poison. However, as most Broken aren't equipped with any kind breathing protection, these poisons are designed to disperse incredibly quickly, affecting only a small targeted area.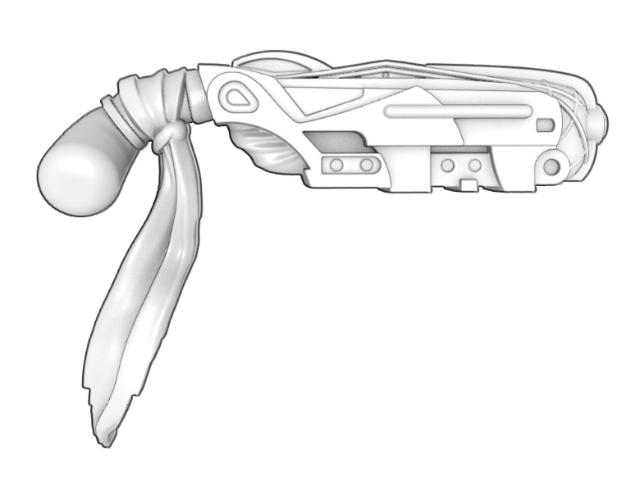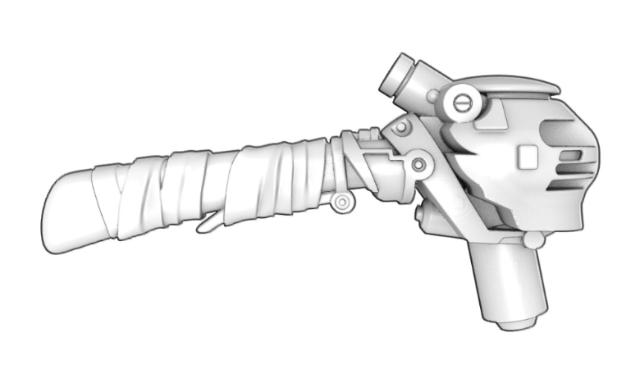 EXOTIC WEAPONS
Broken weaponsmiths are renowned for making weapons out of junk that other factions would never dream of using. One example is the EMP Harpoon, which utilises gas-powered harpoons, each with a 'liberated' Epirian Foundation EMP charge housed inside, perfect for penetrating fields and pulling the enemy out from cover.

Plastex is an incredibly sticky industrial adhesive used in construction by the Foundation. The Broken use this substance to make their glue weapons, which can completely incapacitate their targets in a messy goo. Unfortunately, Plastex is not designed to be deployed so rapidly, meaning glue weapons often jam or misfire, splattering their operator or those Broken unfortunate to be around them.

BROKEN GRENADES
The Broken favor simple weapons that are easy to procure, and their choice of grenades is no different. Cluster grenades are the most common anti-personnel grenade in the spiral arm and any military shipment or installation the Broken manage to raid invariably provides them with crates of cluster grenades.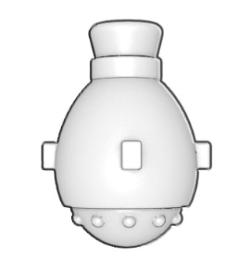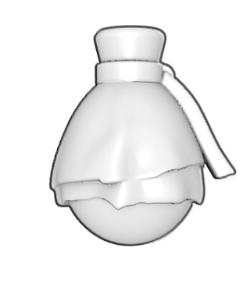 Molotov bombs are handmade explosives created simply by filling a common container full of combustible liquid.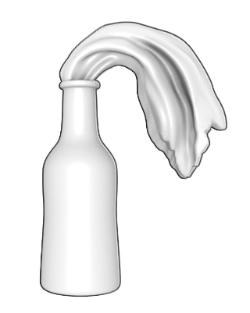 Overcharged powercells are standard-issue batteries used throughout the spiral arm for portable power, but which are set to dangerous levels, causing them to detonate with frightening power.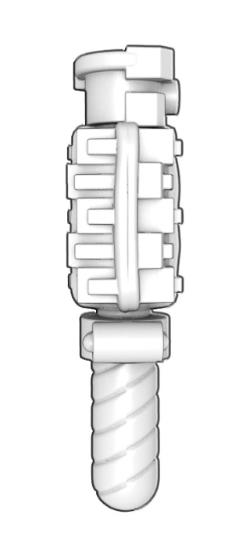 ---
Posted on Thursday Oct 26, 2017 at 11:10am in Gaming
---



Every group of survivors that manage to band together to escape the Maelstrom eventually forms a distinct Broken community with its own goals and moral codes. However, there are some broad classifications of the different Broken societies that they tend to fall within:

The Forsaken - The most common type of Broken, these are the general bunch of rag-tag survivors who turn to piracy throughout the Maelstrom's Edge simply as a means to survive. The Forsaken have a strong moral code, and see themselves as better than the rest of the spiral arm that has cast them out, therefore they attack only out of necessity. Of the different Broken sub-factions, the Forsaken tend to have a slightly higher level of technology, as their societies provide a good refuge for outcast Weaponsmiths looking to ply their trade.
Jackals - Bands of despots and marauders, who look only to further their own interests in a galaxy gone mad. Believing that might is always right, Jackals will attack anyone and take everything they can manage to steal. Jackals live for the glory of combat, and usually go to war hopped up on a potent cocktail of combat drugs that makes them all but impervious to minor flesh wounds. Sociopaths and criminals filter in from across the spiral arm towards the Maelstrom's Edge in order to join some of the more famous Jackal hordes.
Spiral Arm Revolutionary Army - The SARA are Broken who have banded together to overthrow those they see as corrupt regimes and corporations who have failed the common man by leaving billions behind to die by the Maelstrom. SARA is more regimented and militaristic than other Broken societies, usually founded by former military who rebelled and fled when they discovered that their government didn't actually have any plans to save them from the Maelstrom. Despite being labeled as terrorists, SARA cells receive funding and equipment from secret benefactors sympathetic to their cause. SARA regularly utilizes counterinsurgency and propaganda as weapons, and like the Jackals, they get a steady stream of recruits from throughout the spiral arm who believe that humanity should be doing more to save itself from the plight of the Maelstrom.
So how will these sub-factions actually work in the game? You'll essentially choose which sub-faction you're fielding based on which command unit(s) you decide to take in your force. So if you chose to take Forsaken command units, then you'd have a Forsaken force and you wouldn't be able to include any Jackal or SARA command units as part of the same force. Naturally, dependent on which sub-faction you use, you'll get different abilities and bonuses for your units. But beyond the command units that are dedicated to a particular sub-faction, all of the other Broken units we make will be playable in any type of Broken force.
As you may have already pieced together, so far we've only released rules for the Forsaken sub-faction, in the form of the
Forsaken Chieftain
. More than the other Broken sub-factions, the tactics of the Forsaken rely on cunning and misdirection to win the day, and the two unique abilities the Chieftain has, highlight this. First, let's take a look at 'Booby Traps':
During its main action, this model may expend one of its allocated command points to trigger a booby trap, up to a maximum of (X) times per turn. When a booby trap is triggered, select an enemy unit which is both taking cover and visible to the model triggering it. That unit gains D3+1 STs. A single enemy unit cannot be affected by more than one booby trap per turn.
This ability is great because it can be used exactly when and where it will be most helpful to you. Got an enemy unit that is teetering on the edge of being shell-shocked? Hit them with a booby trap. Got an enemy unit that's got absolutely no suppression on it? Nail them with a booby trap to at least force them to take a discipline check when activating. Sure, it costs a command point to trigger a booby trap, but its the kind of ability that can change the course of a battle when used smartly.
The other ability the Chieftain has is 'Shadow Master':
For each model with this ability, one additional friendly unit can utilize the Shadow StrIke ability in each end phase (instead of just 1 unit) and during deployment, an additional friendly unit in reserve can be declared as arriving via Shadow Strike (instead of just 1 unit). In addition, a friendly unit within 18" of a model with this ability automatically passes its shadow strike discipline check, unless the unit is shell-shocked.
This really is the defining ability of the Forsaken, as it allows them to utilize
Shadow Strike
on multiple units per turn. So if you have 2 Chieftains in your force, that means you could use Shadow Strike on 3 of your units per turn. That opens up all kinds of tactical options unavailable to other factions, such as being able to suddenly put several of your units right into the enemy's vulnerable rear arcs, or to redeploy several of your units onto objective markers that are on the far side of the table.
The last piece of the Forsaken puzzle is their faction objective 'Now You See Me':
Partial: (each end phase) This turn, if at least one of your units was put into reserve via shadow strike and the now you don't ability was not utilized at all, gain 1 VP.
Full: (end of game) If at least one of your models on the table has the Forsaken designator, gain all of this objective's remaining VPs.
Now You Don't: Once per turn, when you remove one of your units from the table via shadow strike, you may either immediately remove 3D3 STs from it, or return 1 model back to the unit that had previously been removed as a casualty.
This objective at its base level just rewards a Forsaken force with Victory Points for using Shadow Strike on at least 1 of its units per turn. But if you don't really need to gain a Victory Point on a particular turn, you can instead cash that Victory Point in for two really amazing options: either removing 3D3 suppression from a unit, or returning a model killed previously in the battle back into the unit. So say your opponent has spent the entire turn pounding on one of your key units, building up a ton of suppression on it. In the end phase of that turn, if the unit is within 18" of a Chieftain, you can automatically remove it from the table (without having to take a discipline check thanks to the Chieftain's Shadow Master ability), get rid of 3D3 suppression and then next turn you'll be able to put that unit back anywhere on the table that is in cover and more than 12" from the enemy...not too shabby!
When the time comes for us to release Jackal and SARA command units, we'll talk more about how those forces from those sub-factions will fight. Until then, if the imagery/theme of the Jackals/SARA sub-faction appeals to you right off the bat, you should feel free to paint/convert your models into those themes, as all you'll need to do to change your force from one sub-faction to another is to take a different command unit.
---
Posted on Thursday Oct 12, 2017 at 02:00pm in Gaming
---



For those who love our new Broken Rabble models but are curious as to how the faction performs on the tabletop, have no fear, we've got some answers for you today. The first thing you have to know is that the Broken individually aren't very good at all. They're the 'common man' of the spiral arm, and therefore they have terrible skill, terrible armor and a terrible willpower characteristic. But have heart! The Broken's true power lies in their sheer strength of numbers. There's a whole lot more Broken with nothing left to lose stranded near the Maelstrom's Edge then the troops from all the other factions put together! The Broken draw tremendous strength from the fact that they greatly outnumber their foes, and as a Broken player, you will definitely outnumber your opponent. Not only do basic Broken units cost the fewest points in the game by a pretty wide margin, but they also tend to have a maximum size of 6 models (while most other factions are limited to squads of 5 or less models). You'll probably want to go with the maximum number of models in each of your units, because the Broken's poor Skill characteristic means they miss with a lot of their shooting, so the more models you have firing, the more chance you'll be able to score some quality hits on the enemy. The other reason you'll want to max out your squad size is because of a little force-wide ability the Broken have called 'Mob Mentality':


MOB MENTALITY: This model's WP characteristic is equal to the total number of models in the unit that share this ability, unless that number is lower than the model's actual WP characteristic value. Models with the Mob Mentality ability have an asterisk listed with their WP characteristic value as a reminder of this ability.
This ability makes full-sized Broken units into some of the most reliable units in the entire game, especially when you join a character to them, making a 7-man strong unit...it takes 21 suppression tokens on such a unit to shell shock it and guarantee that it will have to retreat! Of course as an opponent of the Broken, don't fret about this too much, because the Broken are some of the easiest models to kill in the game, meaning it doesn't take too much work to whittle down that 7-man unit to a much more manageable size.
The Broken know that their technology and weaponry can't normally match that of the other factions they fight against, so they are willing to modify their weapons to dangerous levels to put themselves on more of an even playing field. When looking across the characteristics of Broken weapons, at first glance it might seem like they are as good, if not better, than those fielded by other factions, and in many cases they are! But this potency comes with a price, and that's the 'Unstable' ability:
UNSTABLE: When a '1' is rolled to hit with this attack, place a number of STs onto the firing unit equal to the current DAM value of the attack.
Pretty much all of the really good weapons the Broken have are Unstable. While this ability doesn't actually kill Broken models, it can quickly start tacking tons of suppression onto Broken firing units. All this extra suppression is all well and fine while your units are at their maximum size, but as soon as the enemy starts killing a few of your models, the suppression generated by your own weapons will start to haunt you. So deciding whether or not to equip your Broken units with Unstable weapons plays a huge part in how your force will behave on the table. If you're a gambler, then pack in the Unstable weapons and hope to obliterate your foes before you drown in your own suppression!
The Broken know they cannot win in a straight-up fight against the other factions in the spiral arm, and so they have developed a method of fighting that relies on darting into and out of the shadows, confounding and frustrating their foes. This is represented by a faction-wide ability known as 'Shadow Strike':
SHADOW STRIKE In the end phase of each turn, before calculating VPs, a Broken player may select a single friendly infantry unit that is at least 12" away from the enemy and has every single one of its models in cover (from every enemy unit). The selected unit takes a shadow strike discipline check. If the check is successful, the unit is removed from the table and is put into reserve, keeping any STs it has.

In any future turn, a unit that was put into reserve via the Shadow Strike ability can either elect to arrive normally, or may instead deploy via the Shadow Strike main action. The Shadow Strike action allows the unit to be placed anywhere on the table that is both entirely in cover and at least 12" away from the enemy, and then, after being placed this way, the unit may fire a single round of wild shooting. A unit that is placed on the table via the Shadow Strike action counts as having moved.

When putting a Broken infantry unit into reserve before the game, its owning player may declare that the unit will arrive during the game via the Shadow Strike main action described above. Only a single Broken unit per side (including a joined character) may start the game this way.
As you can see, this ability really gives the Broken a huge advantage of being able to put a unit pretty much anywhere on the table each turn (as long as the unit is put into cover). Of course, a unit that is placed onto the table via Shadow Strike is only able to fire wildly that turn (meaning they only hit on rolls of '6'), so you do sacrifice most of the unit's firepower to get this benefit, but its generally worth it to be able to control the table and capture objective markers when and where you need to. On top of that, the abilities of a
Forsaken Chieftain
make Shadow Strike even better, but we'll talk more about that in the next installment, where we'll be looking a bit closer at the different sub-factions of the Broken, including the Forsaken Chieftain.
---
Posted on Friday Oct 06, 2017 at 11:43am in Gaming
---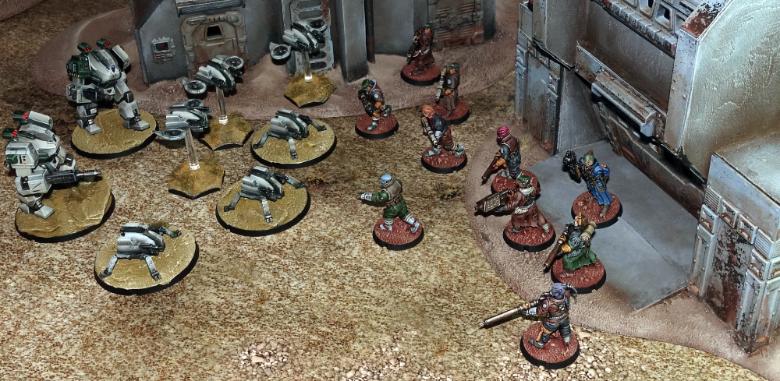 If you haven't checked out the rules for our new Broken units yet, you can find them here. There's both unit cards and also a summary PDF that contains all the necessary info regarding the Broken's weapons, abilities and equipment.

The Broken represent a departure from how our previous two factions, the Epirian Foundation and the Karist Enclave, were developed. In the case of those two, upfront we had a solid road map of all of the units that were going to be included in the starter set, so we knew there was enough unit variety right out of the gate for a player to comfortably field an entire force. However, for the Broken, it become apparent that the basic Rabble infantry kit was going to be finished before any other models in the range, so the question then became: Do we sit on this infantry kit for several months in order to build up enough different types of Broken units to have more of a 'full faction' release, or do we instead release the kit as soon as we can, and just fill in the rest of the range as other models are finished being designed/sculpted? Once we saw how amazing the Broken Rabble kit turned out in its final form, the choice was easy. We knew both Maelstrom Edge players and general miniature game hobbyists everywhere were going to love it, so it just didn't make sense to hold its release back. Because of that, the Broken faction will continually evolve bit by bit, as we're able to add more models to the range. The good thing is that we're finally at a point where you'll be seeing much more regular model releases from us (the current target is once per month), which means that if you're a budding Broken player, you won't be waiting forever to get new reinforcements.

The next question we had to answer was: should we release rules for all the Broken units we plan on making in the future (even if there won't be models finished for those units for a while), or should we instead just put out rules piecemeal as we release new models? There are positive and negative aspects with either path, but ultimately the decision came down to the fact that the rules/options for a unit often need to be tweaked based upon how the sculptor turns out the final model(s), including how many optional bits they are able to fit onto the sprue. For example, if we were to put out rules for every Broken unit we plan to make in the future, invariably talented hobbyists would convert some of their existing models to create these 'future' units. But when the final production versions of those models are eventually finished, it might turn out that we needed to change the unit's rules and/or eliminate some equipment choices, thereby leaving those who took the time to make their own versions suddenly out in the cold. We ultimately decided to just release rules for the units that we currently have available, and we're exploring new ways to make publishing these rules both easy and convenient. We've just gotten an online unit card system up and running on our website, and we're pushing to get to a full force creation system integrated into this as well. Once we have a solid collection of Broken units available, we will be looking at avenues to create/publish a full faction book for the Broken, but for the time being, any rules we publish online are considered 'playtest' rules, and we absolutely welcome any feedback you guys might have. You can leave this feedback either in the Maelstrom's Edge forum on Dakka, or you can email us directly at rules-AT-spiralarmstudios-DOT-com.

One of the great things about the Broken is that the faction centres around a core of 'common man' infantry rabble units, that all pull from the same model kit. It's one of the big reasons that we made sure to include so many different options in the Rabble kit, because we knew that every Broken force will have quite a few Rabble units, and we wanted to make sure they all could be made to look quite different from each other. This one kit alone can be used to make 3 different types of Broken Rabble unit:
The basic Broken Rabble unit - used to fill out the Core unit selections of your force.
Rabble Assault - the close range specialist units, featuring more deadly short-ranged weaponry.
Rabble Fire Support - able to take lots of the longer ranged specialized weaponry.
Between just those 3 unit types, there's plenty of room for you to field a force designed to your particular tastes. What's even better, is that the Broken make use of a lot of aliens within their ranks. Yes, the Broken Rabble kit is filled with all kinds of xeno models, but these are all so close to human physiology that they don't have any special abilities associated with them. But coming soon, the Broken will start to get reinforcements in the form of really crazy 'Exotic Xenos', that, in some cases, can be added right into your existing Rabble units to totally change the way the unit is able to fight! Other Exotic Xenos are giant brutes (you might have spotted some of them in some of our artwork) that form a unit all to themselves, adding different tactical options for the way the entire Broken force fights.
For those of you chomping at the bit to give the Broken a test drive right now might be wondering about Command units for the Broken (because you need at least one Command unit to field a legal force). To fill that void, we've released temporary rules for the
Forsaken Chieftain
, which you can build using any model in the Broken Rabble kit. We have plans to release actual Forsaken Chieftain models in the future that will be equipped with new and different gear/weapon options, but if you take the time to convert a Chieftain out of your Rabble kit right now, you can rest assured that any weapon options you pick will remain part of its final rules.
Thanks for reading, and in the next instalment we'll be looking at how the Broken actually fare on the table!
We'd also like to take a moment to point out the next video in our Video Rulebook series is now up on youtube and we'll be continuing to add these videos until the entire rulebook is covered, making it much easier to
learn to play Maelstrom's Edge
.
---
Posted on Tuesday May 16, 2017 at 10:43am in Tutorials
---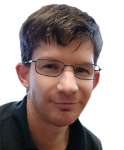 - by Iain Wilson

It would appear that the unit card for the Karist Reaper Cadre in this week's article contained a couple of errors that needed to be corrected - The card incorrectly listed the unit as Core instead of Vanguard, and (sadly) the Pulse Lances weren't supposed to be free!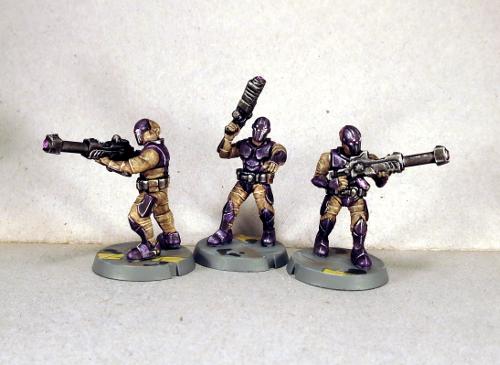 An updated version of the card has now been uploaded, and can be found here.

Those responsible for the error (me) have been severely castigated by, uh, me... and have promised to not do it again.
---
Posted on Monday May 15, 2017 at 05:00pm in Tutorials
---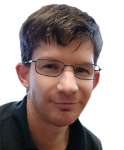 - by Iain Wilson

Following on from the conversion article and rules card for the Epirian Scorpion Drone a little while ago, it seemed fitting to show the Karists a little love as well. Sneaky, sneaky love, in the form of the Karist Reaper Cadre. Armed with a sniper variant of the Karist Pulse Carbine, Reapers arrive in advance of the main force and are tasked with removing problematic opponents before the regular troopers have to deal with them.

Here, you'll find instructions for building the Reapers' fearsome Pulse Lance, and unofficial rules for running this unit in your games.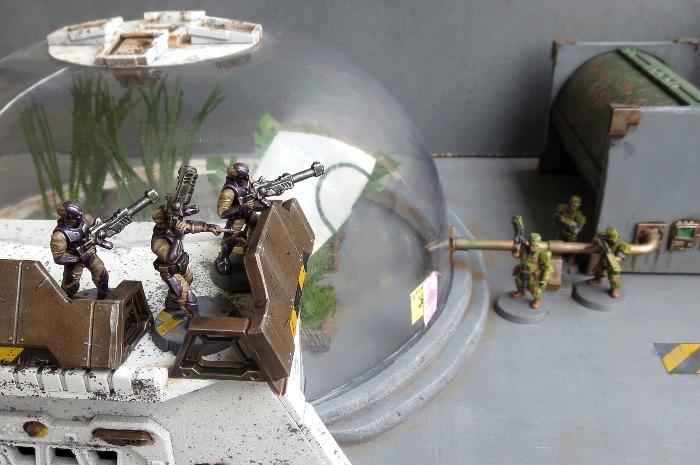 I've based the Reapers on the Karist Trooper, with the shoulder pads left off and the collar trimmed down to represent their lighter armour.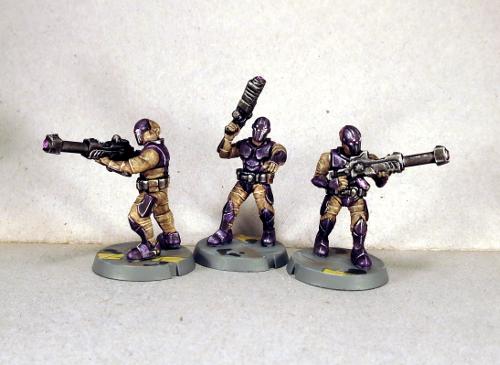 The unit comes with Pulse Carbines by default, but up to two models can be upgraded to have Pulse Lances. To build each lance, you will need two Pulse Carbines. You will also need some 1mm plastic rod (plastruct or similar) and some 2.5mm plastic tube.




Start by cleaning off any mould lines, and then you will need to drill a 1mm hole into the barrel of one of the pulse carbines. Use a sharp knife to prick a guide hole into the centre of the barrel, and then drill in 3-5mm with a 1mm drill bit.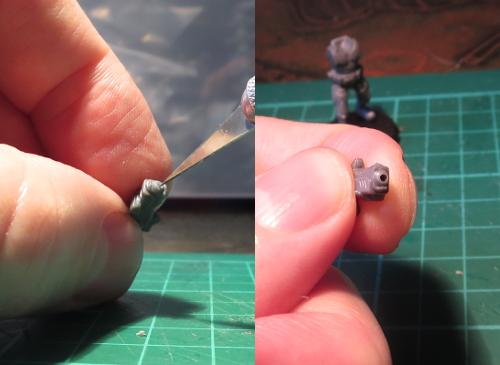 Then use a sharp knife or a file to remove the barrel completely, so the front of the weapon is flat. You do this after drilling, as it's easier to find the right position for the drill while the barrel is still there.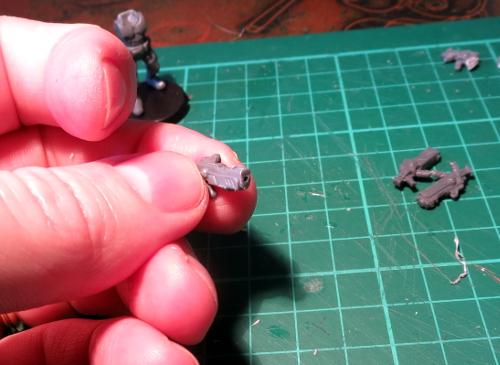 Take the other carbine and cut the front end off just behind the front sight, where there is a groove running across the top of the weapon.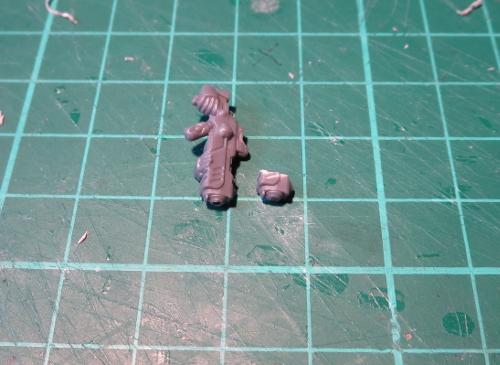 Drill a 1mm hole into the back of this piece, in line with the centre of the barrel. If you drill out your pulse weapon barrels, you can just drill all the way through.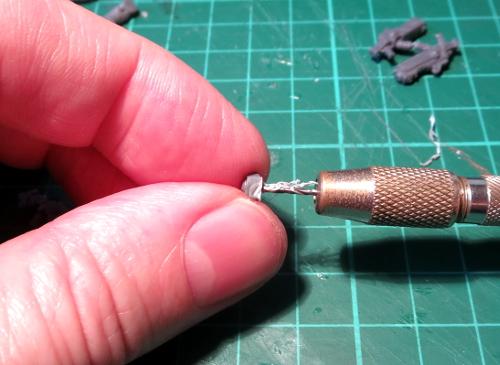 Trim off the leftover pieces of stock around the bottom and sides.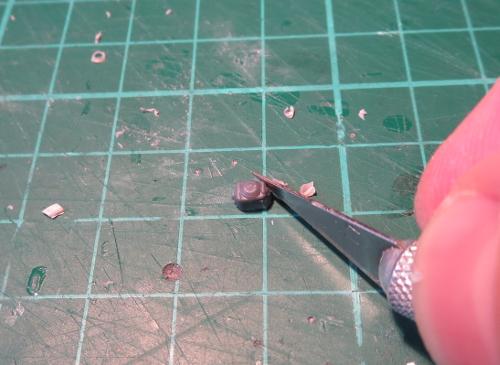 Cut a piece of the 2.5mm tubing around 7mm long - the exact length isn't important, so long as you're consistent with it on all of your lances. There are specialist tools out there for cutting plastic rod and tubing square, but here's the quick and easy method: Grab a cutting mat with a grid pattern on it. Lay the plastic tube along on of the grid lines. Line up where you want to cut with one of the perpendicular lines, and sit the knife blade on top, also lined up with the grid. Now, gently press down with the knife as you use your other hand to roll the tube forwards across the mat. Don't stress if the knife doesn't go through in one go, just roll the tube backwards and forwards a couple of times if necessary without lifting up the knife off the tube. The rolling motion causes the blade to scribe a neat ring around the tube, and when the knife makes it through to the centre your cut piece will pop off with a nice, square end.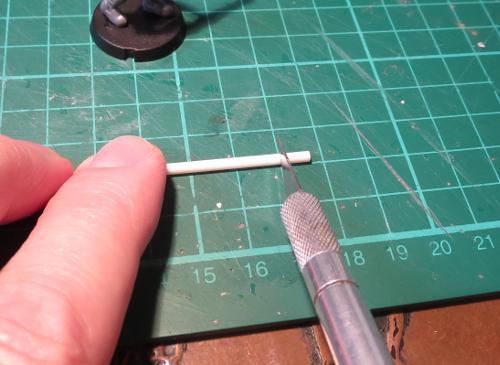 Cut a piece of the 1mm rod that is 3-4mm or so longer than your piece of tube. Glue this into the barrel hole you drilled in the first carbine.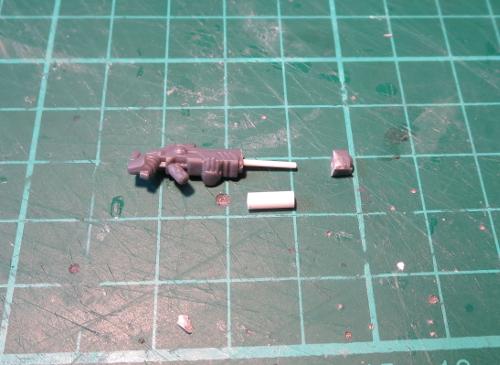 Check for length before gluing the rest in place - Slide the tubing over the 1mm rod, and then dry-fit the 2nd rifle barrel to make sure that it sits flush against the end of the tube. If necessary, either drill out the hole a little more or trim down the end of the rod so that everything sits snug, and then glue it all on place.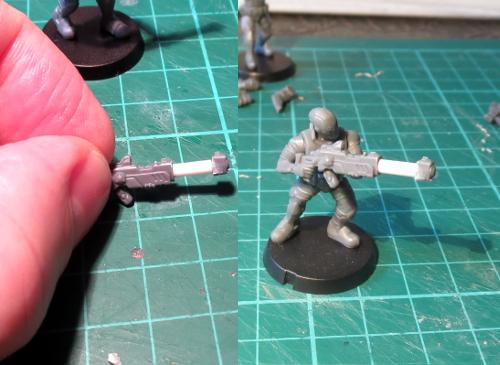 The finished unit, ready for painting: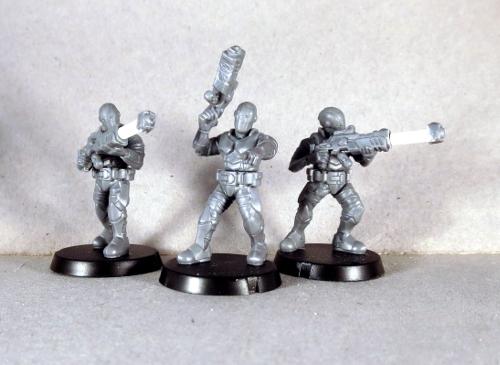 For an alternate take, I built the below version with a sculpted cloak and with a lance that uses one Pulse Carbine from the Trooper sprue, and a front half of a carbine from the Faction Expansion Sprue - that version of the carbine doesn't have hands modeled on, so is easier to use for this. This is a little less fiddly than the plastic tube version above, but doesn't stand out quite as much from the carbine.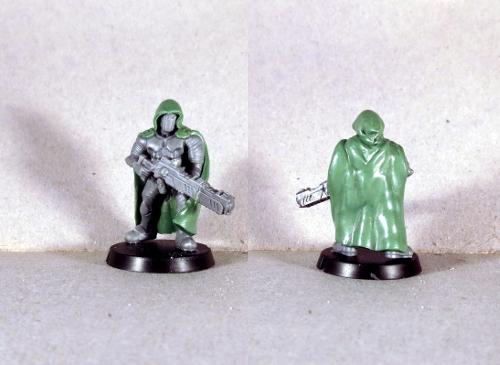 ---
If you would like to use the Reaper Cadre in your own games, you can download an unofficial rules card
here
, and you can pick up the Karist Trooper kit needed to build it from the Maelstrom's Edge webstore
here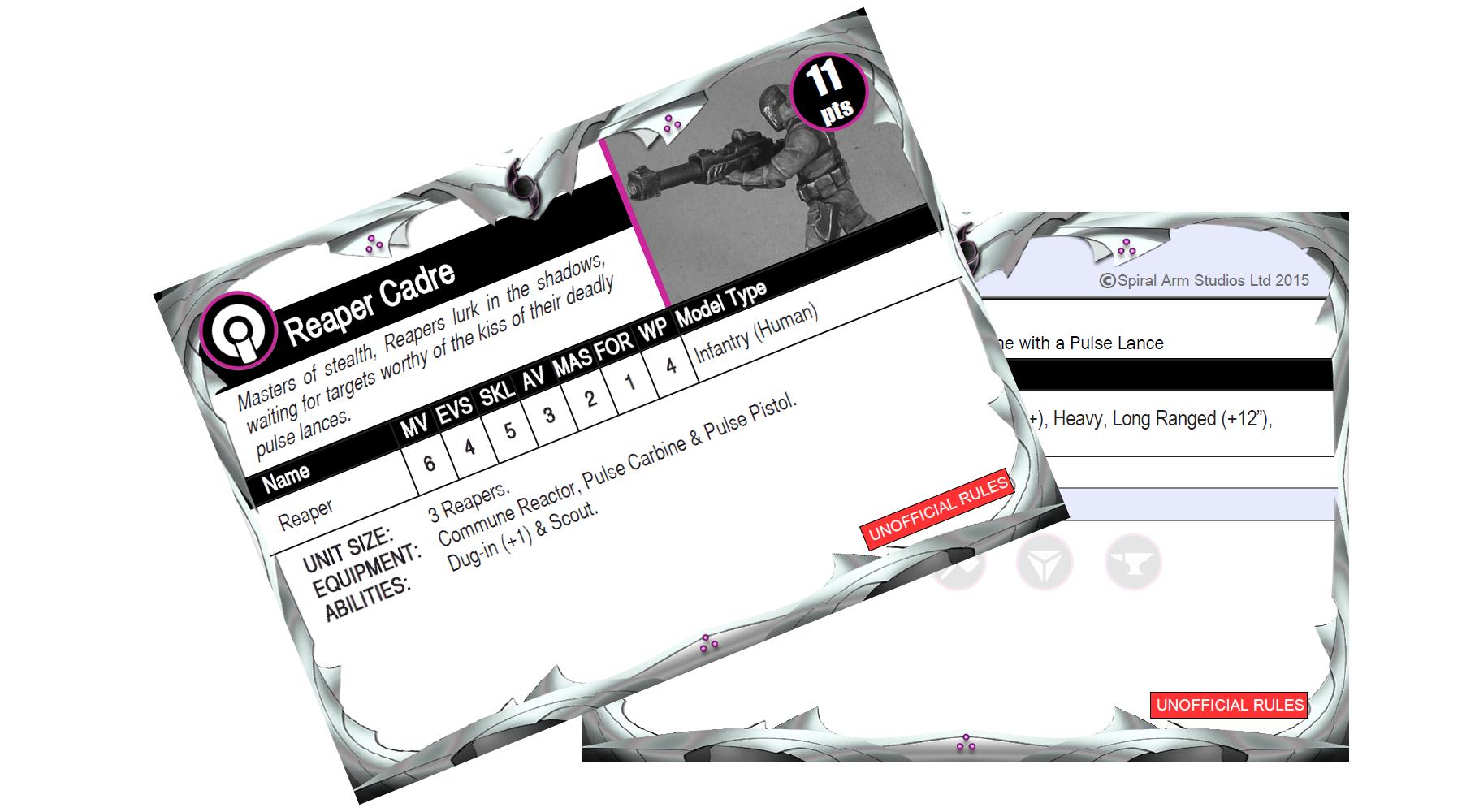 As always, feel free to share your creations on the
Comm Guild Facebook page
!
For other Maelstrom's Edge modeling articles, including tutorials and walkthroughs of a wide range of different building and miniature projects, check out the article roundup
here
.
Tags: conversion karists modeling rules tutorial
---
Posted on Monday May 01, 2017 at 05:00pm in Tutorials
---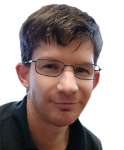 - by Iain Wilson

The humble Epirian Drone is a robot of many guises. It was designed as a modular core unit that could have an array of different weapons or motive devices in order to create specialised roles as required. So far in the game we have two of these variants: the Spider and the Firefly. I've had a lot of fun, however, thinking about ways to modify the kit to create other variants, and of the potential things that bored or desperate engineers on frontier worlds might come up with to make their drones fit new roles.

This week, I'm presenting one of the variants that I created: the Scorpion Drone.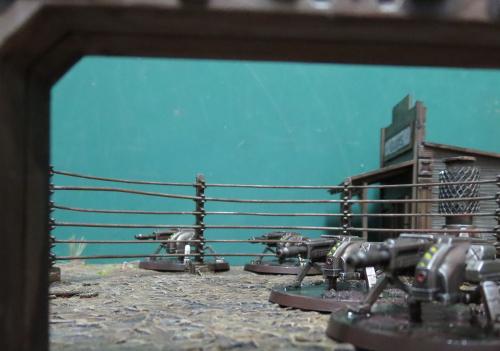 Armed with a hefty maglock chaingun, the Scorpion fills a heavy support role when there are no Hunters around to do the job.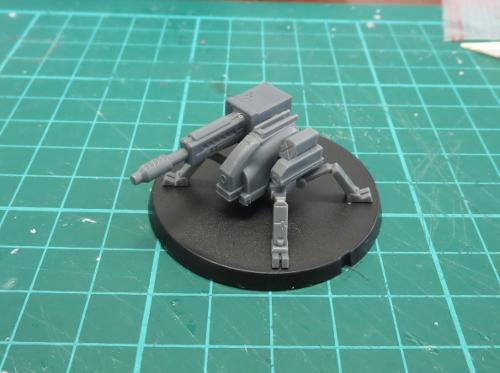 This is a fairly simple conversion, using most of a Drone (legs, chassis, left-side nacelle, rear plate, base) and a chaingun and left-side magazine unit from a Hunter - You could use the right side, but I've used the left as it is a leftover part if you build the Hunter with his hydraulic fist.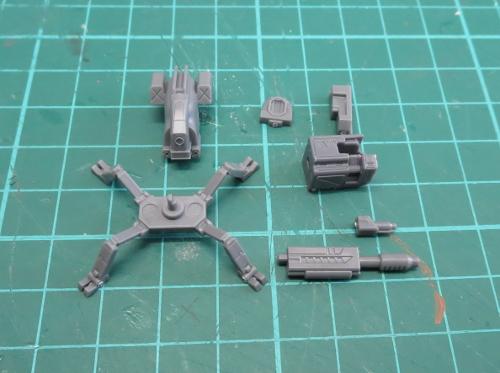 Using a sharp knife, cut the rectangular pod off the right side of the drone chassis.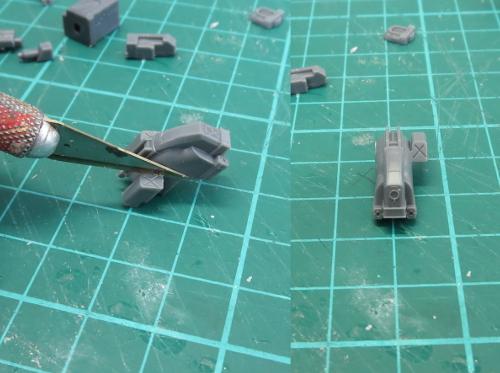 Assemble the drone parts as normal.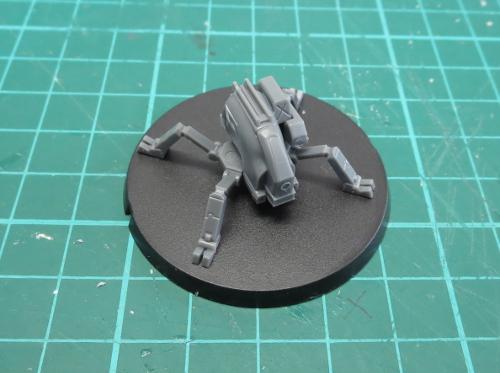 Assemble the chaingun with the magazine unit upside-down. This helps to conceal the elbow joint cavity, and means that the side glued to the drone chassis is the side with no detail on it.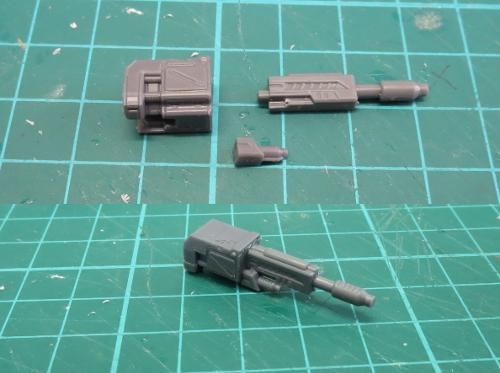 Glue the chaingun onto the chassis. It should sit with the rear of the magazine unit a couple of millimetres back from the rear of the drone, and the top of the magazine unit more-or-less level with the top of the rails on the chassis. The ejection port will line up with the rear left knee.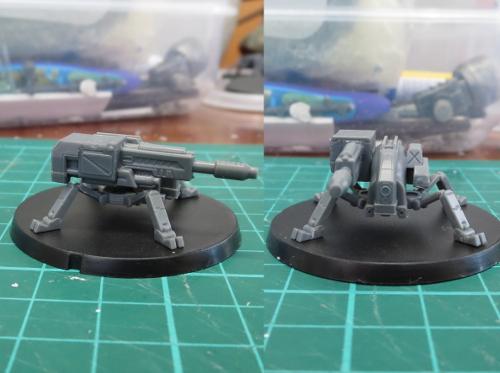 And that's it - job's done!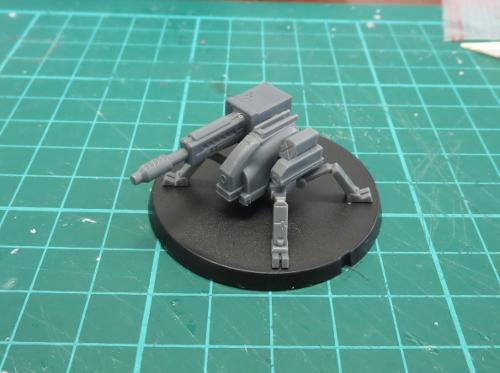 A couple of painted shots of the Scorpion in all its over-sized-weaponish glory: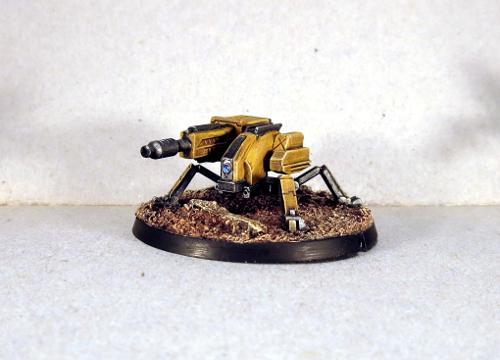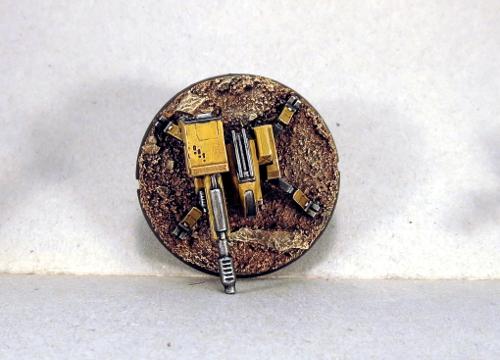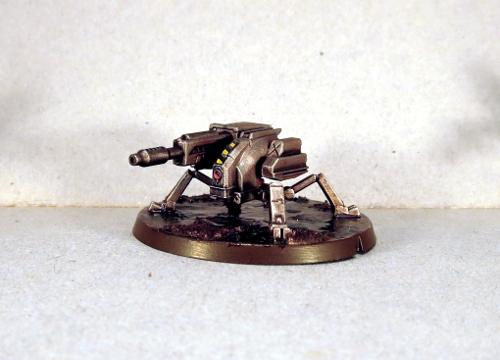 This was actually the second version of the Scorpion that I came up with. The first looked like this: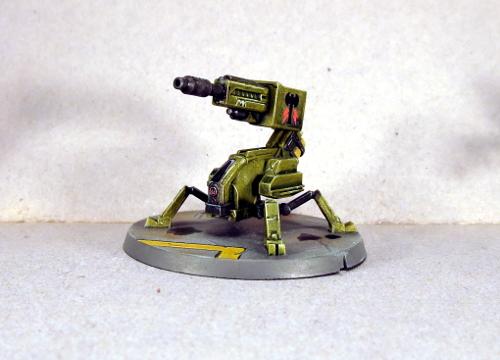 This version uses the chemtek sprayer from the Scarecrow kit to create more of a scorpion's tail for the weapon.




I decided to go with the second variant partly to make it an easier conversion, and partly because I thought the weapon mounted on the side looked a little more in keeping with the Maelstrom's Edge aesthetic. The tail is fun, but a little impractical.


---
If you would like to use the Scorpion in your own games, you can download an unofficial rules card
here
, and you can pick up the Drone and Hunter kits needed to build it from the Maelstrom's Edge webstore
here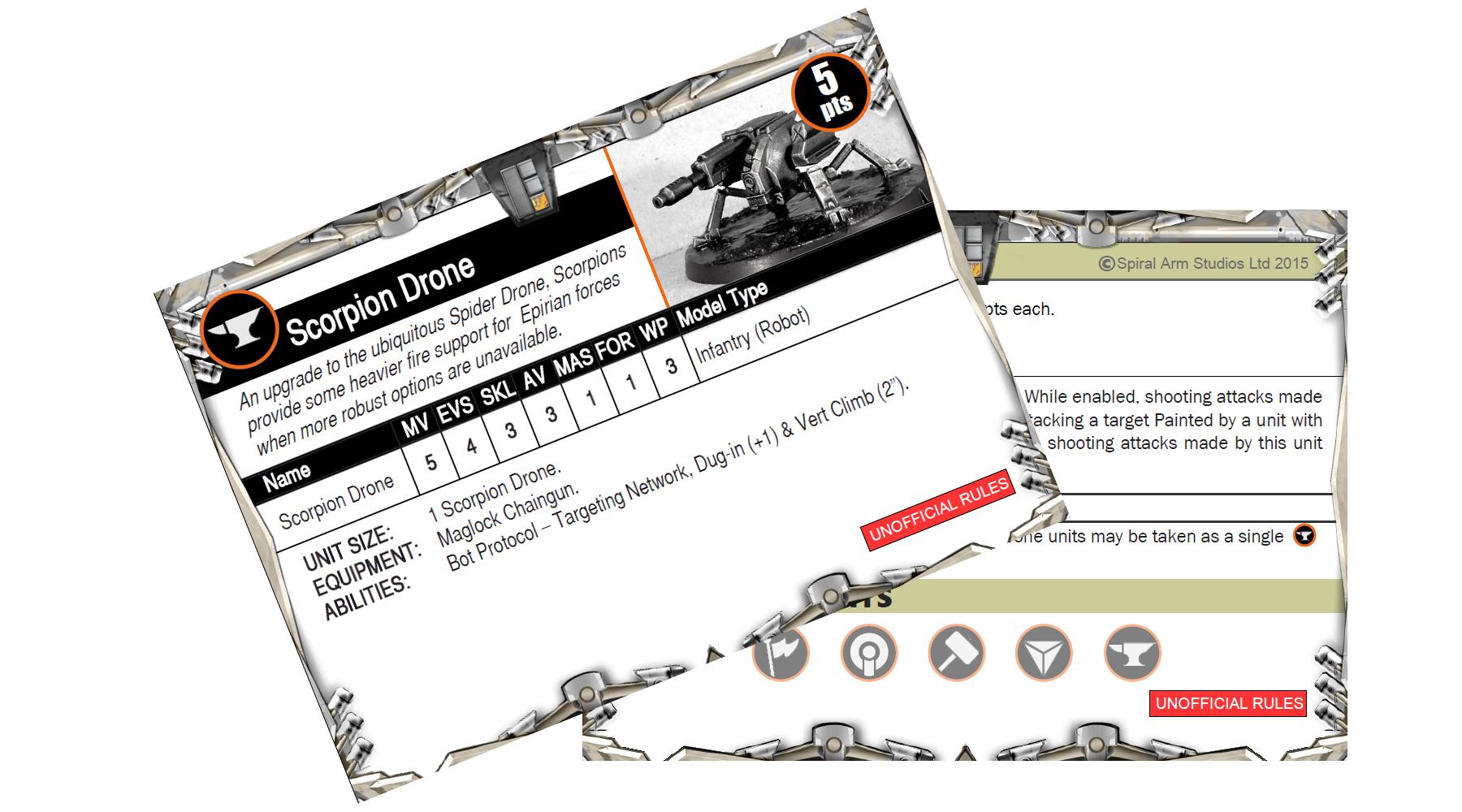 As always, feel free to share your creations on the
Comm Guild Facebook page
!
For other Maelstrom's Edge modeling articles, including tutorials and walkthroughs of a wide range of different building and miniature projects, check out the article roundup
here
.
Tags: conversion drone epirian rules tutorial
---
Posted on Monday Oct 10, 2016 at 05:00pm in General
---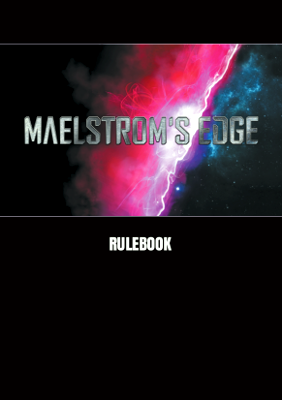 The Maelstrom's Edge Digital Rulebook
is the fastest way to get started with the universe and rules of the Maelstrom's Edge tabletop game. It has 144 full colour pages, and is crammed with background fiction, model images, artwork and clear, coherent diagrams. The digital rulebook also has a full bookmark structure, making it easy to skip to the rules you want to read, and is automatically updated for free as and when FAQs are needed (only once to date so far!)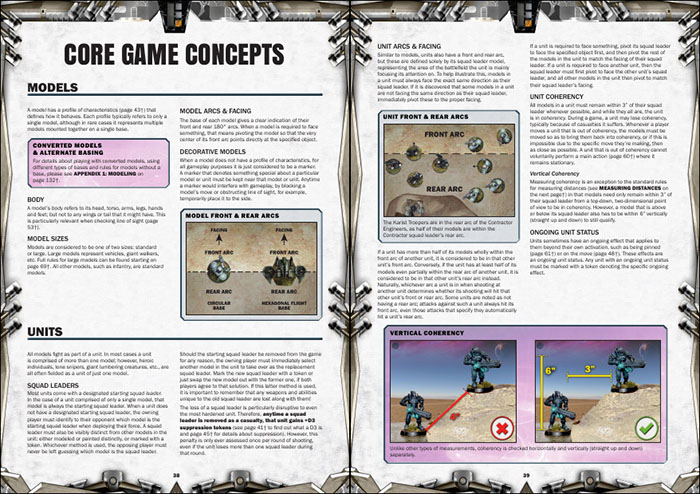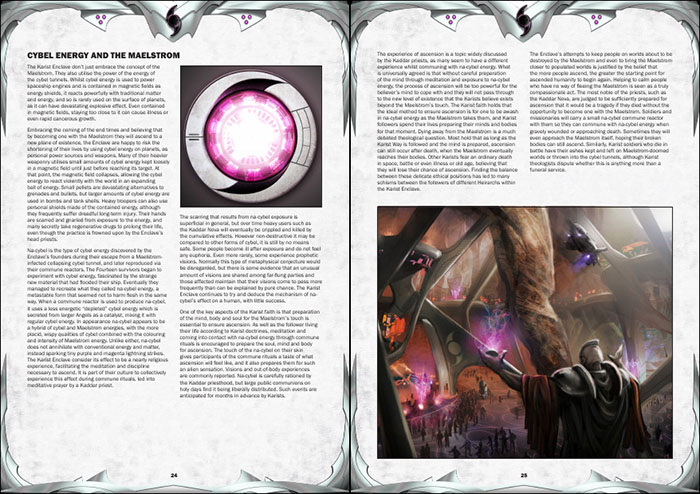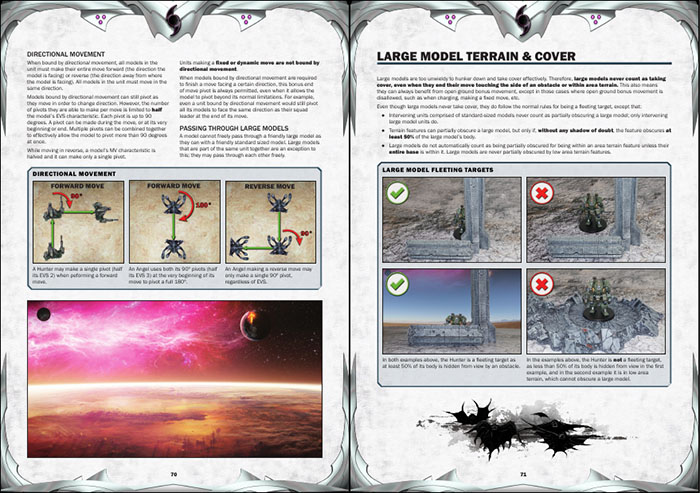 The rulebook is also supplemented nicely by our game walkthrough document, which can be read online
as a webpage on maelstromsedge.com
, or downloaded as a
free PDF here
.
---
Posted on Sunday Aug 28, 2016 at 05:00pm in The Karist Enclave
---
Developing models in plastic is a very slow process with a lot of complicated factors involved. We start developing models about 24 months before they come out, and thought it might be interesting if we provide some early previews of stuff instead of sitting on it until the last minute! These previews are things we are actively working on, but you should assume a conservative time scale when we talk about them here!
One that is a pretty obvious model is the Karist Angel Keeper. It is no secret that we'd love to be able to field a force entirely made up of Angels, and the key to such a force would be a powerful HQ unit. A number of places in the fluff describe the Angel Keeper, including the audiobook "A Keeper's Duty" which is entirely about a trainee Keeper and their charges. This means that the model is fairly well defined, and currently undergoing artistic design.
Unusually, we've got the rules in a fairly good place even though it will still be quite a while until the model is out. This means you can try one out today by building your own, or proxying one with another model from your collection.
The awesome Insaniak on Dakka made his own Keeper conversion with a bunch of spare parts and bits box parts and it looks like this: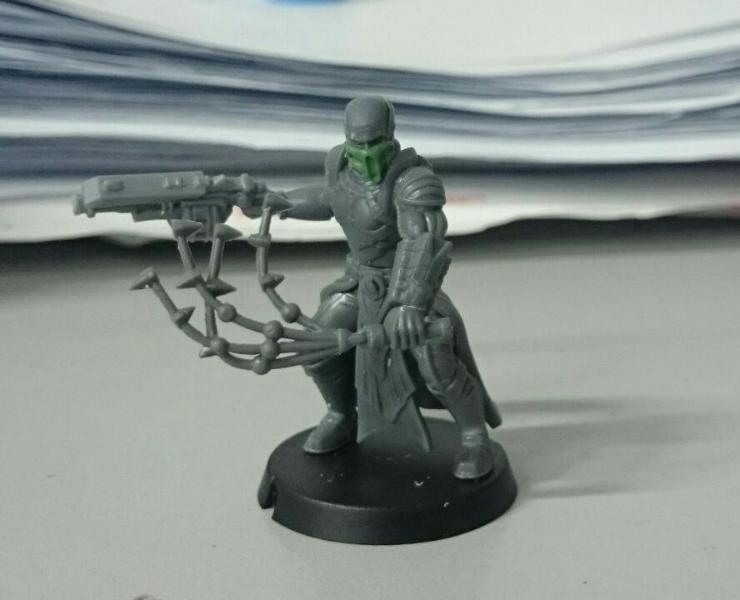 Here are the current target stats for the Angel Keeper from our master Rules overseer - yakface:


Command unit. His detachment can include 1-4 Angel core units, 0-2 Angel hammer units (none of these exist yet), 0-2 Angel vanguard units (none of these exist yet) & 0-2 Angel anvil units.

He would be somewhere in the realm of 8-9 points.

His stats would be: MV7, EVS3, SKL3, AV3, MAS2, FOR2, WP4. Model type: Infantry (human, character).

He'd be armed with some kind of CQ weapon (that you could imagine him using to punish the Angels when they're not behaving properly) and a Ripper Grenade Launcher that would fire Swarmer Grenade rounds. Might have to tone down the Swarmer Grenade rounds to only being 'psych 2D3' (instead of the normal 'psych 3D3')...although this could easily be justified by saying that the fired grenades are not quite as big and therefore don't carry as much na-cybel as the thrown version. He'd probably have the option to take traditional 'Ripper' rounds in the grenade launcher (to give him an actual gun that can deal damage if you want to pay the points for it).

He'd have the 'Angel Handler' & 'Command (1)' abilities. His big other ability would be to remove the 'Kill Mission' ability from Minnow units within a certain range of him (probably the normal command range of 18"), thereby allowing those units to capture mission objectives (while they're close enough to him).

Finally, if you have one or more Angel Keeper in your force, you'd be able to swap out your standard faction objective for the 'First Contact' faction objective.
This faction objective would give all Angel units (units with at least 50% angel models) the 'Fearsome (1)' ability, or +1 to their Fearsome ability if they already have one. Any time a non-fearless enemy unit fails its activation discipline check while affected by the Fearsome ability of an Angel unit, you gain +1 VP. You can gain a maximum of 3 VPs this way, and once you have, the 'fearsome' ability bonus immediately ends.
If you have a go at using an Angel Keeper in your force, please let us know how you get on with it!
Tags: conversion karist preview rules
---
Posted on Sunday Aug 21, 2016 at 05:00pm in General
---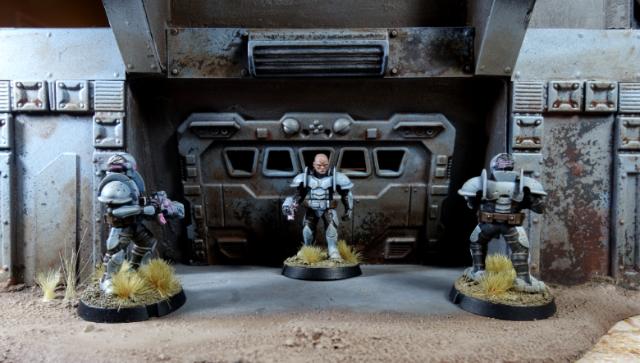 One thing that slipped a lot of people's notice was that we now have a very detailed game walkthrough document up at the maelstrom's edge website.
It is also available in PDF format for reading on a tablet or phone offline, or printing out.
The guide covers all major parts of the gameplay of Maelstrom's Edge, from setting up, to the phases of a turn, suppression and beyond. Even if you are very familiar with Maelstrom's Edge, we still recommend having a read through of the document as it could always give clarity on things that you want to know more about.
In other news, the Maelstrom's Edge homepage has had an update. We will continue to update content on the website, but the homepage was very overdue for some tweaking. One fun thing of note on there is this video:
The above was made for internal use only, but we do like the narration on it, so we'd thought we'd share for a while. The video is the one that we made to show off the basic concept of Maelstrom's Edge to the many third party authors who have written for us. That compilation is currently scheduled for release in February, though we'll likely release at least one story from it for free on here before then.
Today is also the last day of the discounted expansion sprue before we start widely promoting it, so if you are one of our core followers, be sure to grab it before the 22nd!
---
Posted on Thursday Aug 18, 2016 at 04:00pm in General
---
Tuesday and Wednesday's free PDF army books are great for building a force and learning the rules, but when it comes to playing the game, nothing beats having a handy reference sheet nearby.
We've updated our reference sheets to include all the latest units, weapons and rules for both the Karists and Epirians. Now you can download them right here: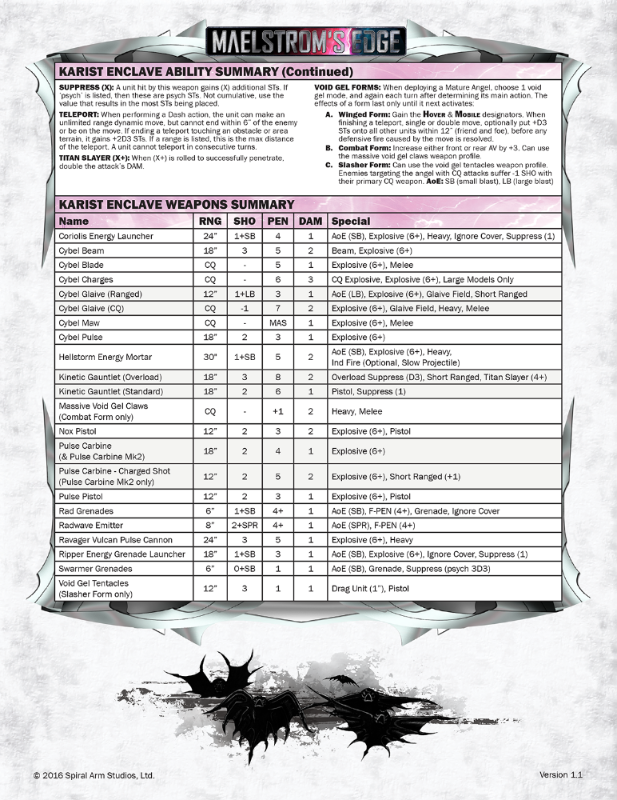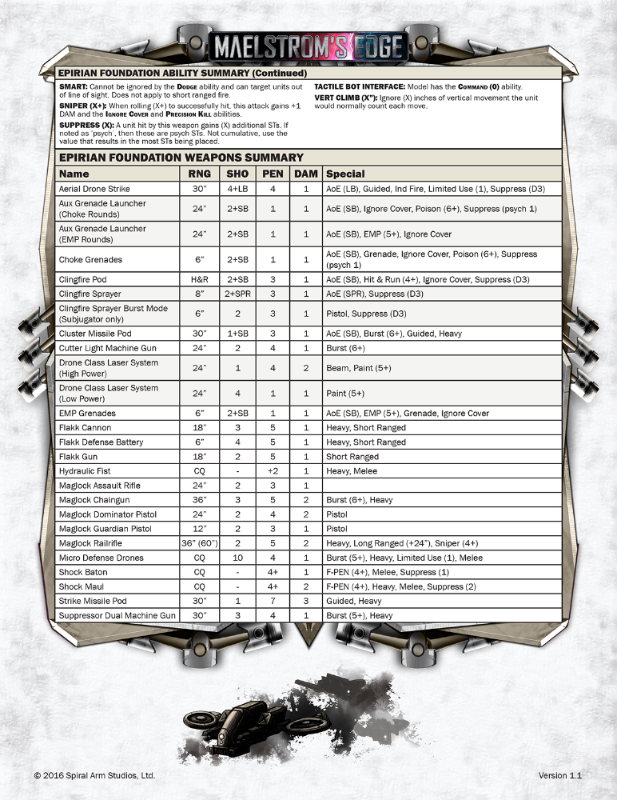 Epirian Quick Reference Sheets
We look forward to hearing how the Karist Praetorians fare in battle against a fully equipped Epirian Contractor Suppression Team!
Tags: epirian expansionsprue karist pdf rules